Spacious Recreation and Fitness zone is located on hotel's -1 floor and equipped with all essential facilities for enjoyment, having rest and sport exercising. Wellness center offers its guests an indoor heated pool 18×9 m, Jacuzzi, a Turkish hammam and sauna.
Operating hours:
Wellness center: 8.00 AM - 11.00 PM
Sheraton Fitness: 24 hours a day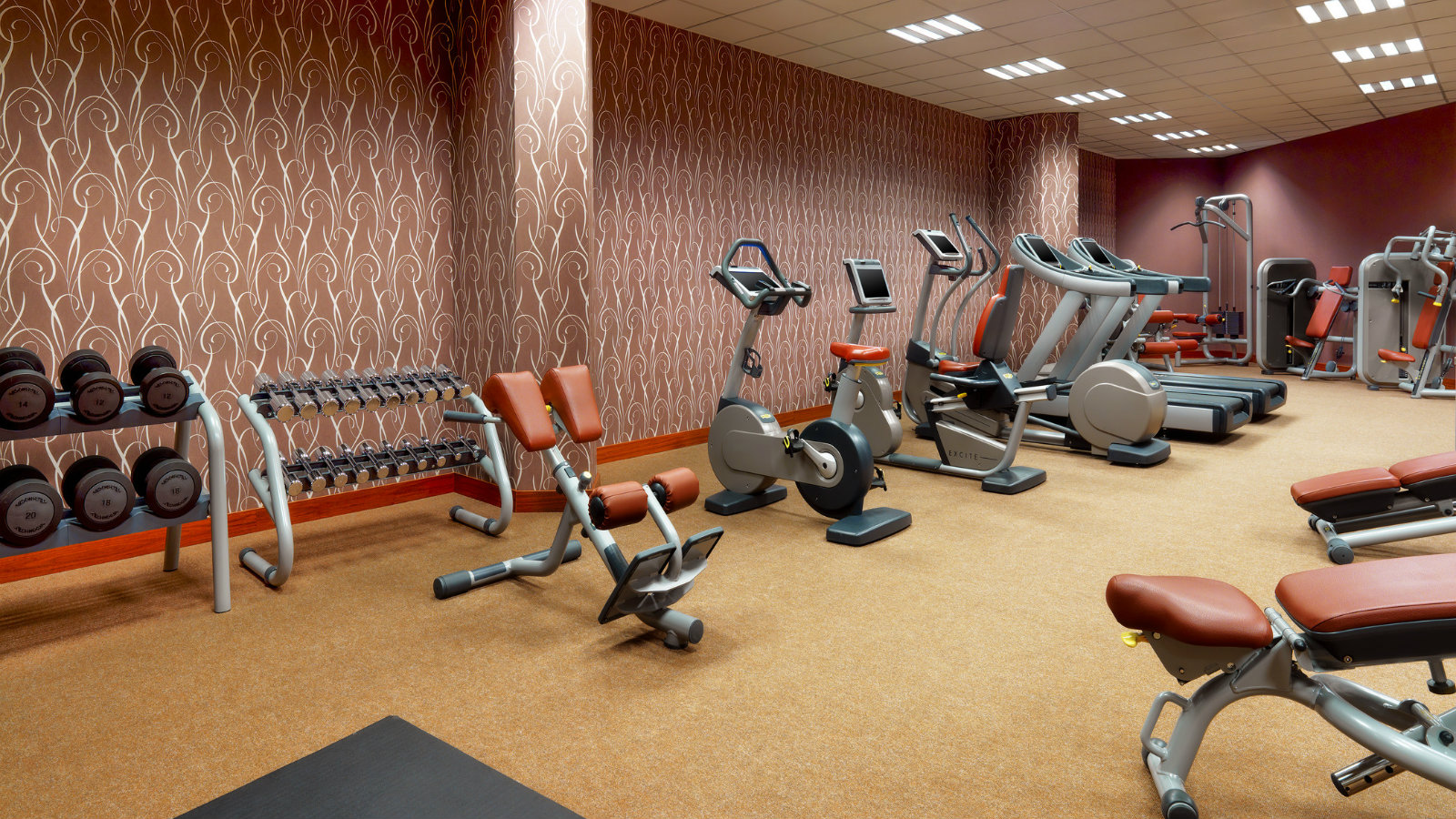 Sheraton Fitness
Signature Sheraton Fitness (115 square meters) is equipped with all kinds of training apparatuses Techno Gym and proposing a variety of special training programs designed exclusively for Sheraton guests.